Your Role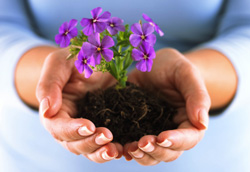 Creating a group insurance and financial blueprint is a two-way street, which means that the key to getting maximum value from our relationship is open communication and candor.
It's important to:
Get acquainted. Please contact us to arrange a meeting to review your current situation and discuss some of your goals and objectives.


Educate us. Don't expect us to be a mind reader. We may anticipate many of your needs, but will not assume anything. That's why it's so important that you be candid in providing information.


Expect Accountability from Us. At the same time, you too should ask a lot of questions. Be inquisitive. Ask us for details and explanations about recommendations and how certain plans may work. We expect to be fully accountable to our clients.


Make it a true partnership. Let's work together. Be working closely with our clients, we've been able to help our groups to achieve unexpected gains in cost control and favorable employee morale. We want to help lock in savings, while making sure you're comfortable with the outcome.